
Focused on clients for individualized attention.
PERSONALIZED SERVICE

Winning results
in different practice areas.
EXPERTISE

We strive to exceed client expectations
RESULTS DRIVEN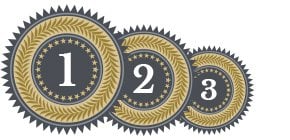 I provide zealous representation for my clients!
Stephan Lopez is a Cuban born immigrant who came to this country at the age of seven years old and was raised in Miami, Florida. Stephan's parents immigrated to the United States to give him a better life and he has made the most of that opportunity. Stephan's parents were teachers in Cuba and have been hardworking members of the South Florida community since their arrival to this country. Stephan credits his parents for his family values and work ethic as he engages in the practice of law with true fidelity of purpose and clarity of justice.


Practice Areas
My firm specializes in, and practices law in the following areas: Criminal Defense, Personal Injury, Property Insurance Claims, Commercial Litigation, & Civil Rights.
If you have questions or need further help, please don't hesitate to call us or to fill out our contact form.
[/column_2]
"I can't stand by and watch injustice."
– Stephan Lopez
MY PRACTICE AREAS

Criminal Defense
Have you been arrested or are you facing criminal charges?

Personal Injury
We collect no money, unless you do. So there is no risk to you. Our client.

Property Insurance Claims
Do you need help fighting your insurance company for what is rightfully yours?

Civil & Commercial Litigation
Do you need help with protecting your rights in a civil or commercial legal matter?

Civil Rights
Have your individual freedoms or rights been violated?

WHAT MY CLIENTS SAY

DISCLAIMER

These testimonials contain information about the law firm's past results. The facts and circumstances of your case may differ from the matters represented on this site. Every client and legal matter is different, and each situation must be evaluated and handled on its own merits.
All results of cases handled by the law firm are not listed and not all clients have given testimonials. The results and testimonials provided are not necessarily representative of results obtained by the law firm or of the experience of all clients.


 



 



 



 



"I want to acknowledge attorney Stephan Lopez for his professionalism while handling my litigation. Lawsuits can be very stressful, especially when you are suing City Hall. Mr. Lopez truly has no fear and really fights for his clients. I have referred many family members, friends and even strangers who were looking for a good lawyer to Mr. Lopez and every single person I have ever referred to him has been happy with the legal services he provided them."

– Ali Saleh, Business Owner


 



 



 



 



"I was arrested for a crime I did not commit, and spent 33 days in jail for it. Attorney Stephan Lopez was able to convince the Judge that I was innocent and was released on my own recognizance and no formal charges were ever filed. You never know how important your freedom is until you lose it!"


 



 



 



 



"I was falsely arrested on a new charge after doing good on probation for 8 years. The Judge was really biased against me and I could tell she hated me and wanted to put me in jail even though I was innocent of this crime. Mr. Lopez fought really hard for me, got the Judge removed from my case and ultimately got my case dismissed!"
REQUEST A FREE CONSULTATION
Fill out the form below to receive a free and confidential initial consultation.
[/column_1] [/column]